Beautiful Home Remodeling Ideas Start With
Matthews Residential Remodeling
We are a full-service home remodeling contractor specialized in understanding your goals and providing architects, project managers, and builders to execute on them. From bathroom remodeling ideas and kitchen remodeling projects, to dynamic media rooms, bespoke built-ins, and relaxing outdoor living spaces, or sophisticated new room additions with luxurious touches like custom wall textures, crown moldings and color design trends. As a general contractor in an elite class, we are recognized for building excellence, we can provide home remodeling, restoration, and renovation to improve your home value and your quality of life.
If you live in Sacramento, or one of the many surrounding residential communities like Roseville, Elk Grove, Citrus Heights, Folsom, Rancho Cordova, West Sacramento, Davis, Rocklin, Galt, Woodland, Antelope, Lincoln, Placerville, Natomas, Carmichael, Fair Oaks, Gold River, or Granite Bay, there is a good chance that we have done work in a neighborhood near you. When you are ready to tailor every element of your indoor and outdoor living areas to your exact taste and specifications, it's time for Matthews Residential Remodeling.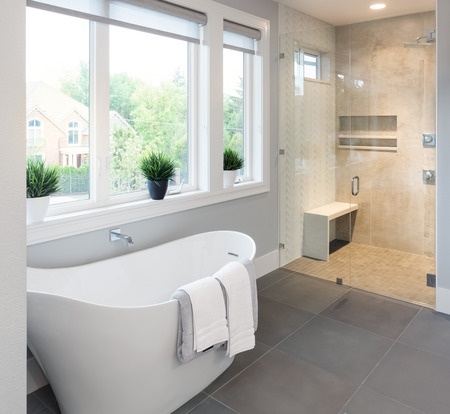 Sacramento Home Remodeling. We are a full service, licensed general contractor that handles a wide variety of home improvement projects. Our clients enjoy proven, turnkey capabilities in home remodeling and home repair. From our bronze, silver, gold, or platinum remodeling packages to a complete home renovation, we know how to bring your vision to reality with a blended perspective of beautiful interior design and durability in your home.
Click below to share a few details about your upcoming project, and one of our Home Improvement Specialists will contact you to prepare your proposal.
Outdoor Living Designs. Whether it's an outdoor fireplace, cedar arbor and flagstone patio, an outdoor kitchen with a built-in grill and appliances, fire pit, or gorgeous outdoor living spaces with "all of the above", Matthews Residential Remodeling can deliver the backyard of your dreams. Imagine summer parties and dinner al fresco next to your own custom outdoor fireplace. We have the skills and expertise to turn your outdoor living design into your own backyard showroom.
Check me out on Linkedin below!
Find out about our company, methods, and the results of our years of hard work!